PRACTICAL TOOLS FOR POWERFUL GROWTH
Our team has invested decades and significant resources into wellbeing and growth. Our journeys have sent us around the world, from neuroscience research, practising psychiatry and psychotherapy, pioneering digestive health regimes, authoring books on integrative nutrition, working with elite professional athletes, guiding students in transformational movement and breathwork, deep-diving into silent meditation, energy psychology and journeying with shamans; to channelling energy fields and undergoing therapeutic fasting. We have tried it all and incorporated only the most effective, science and evidence based methods into our wellbeing app, workshops and data analytics.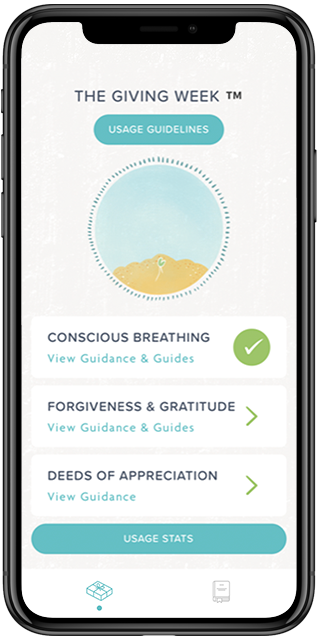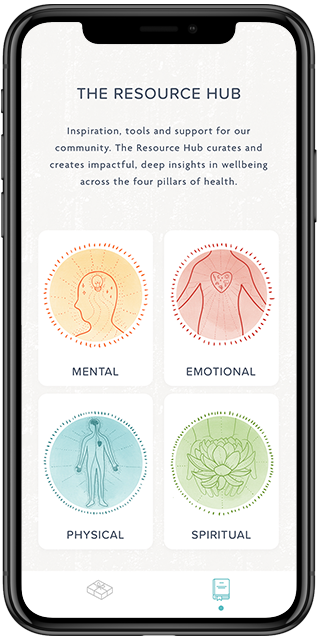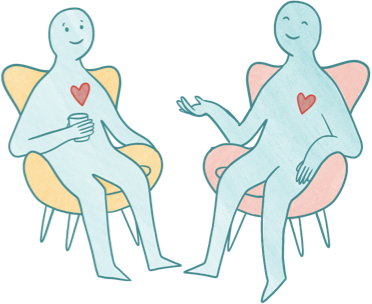 FURTHER SUPPORT
Our robust survey and data analytics measure the state of employee wellbeing and the impact of our program; identifying areas of strengths and possible challenges, with customized solutions for each business. 
We also offer targeted onsite and virtual workshops across the four pillars of health, designed in conjunction with leading wellbeing experts, as well as one on one sessions with psychotherapists and counselors, in a format and schedule that best suits each business.
"I wanted to tell you that I've been really enjoying the Living Ashram app, and am so grateful for all the resources that you've created and compiled! I'm visiting my mom at the moment, who is going through chemotherapy and radiotherapy for her cancer, and I've found the app has been so comforting and useful for both of us! Thank you…your wellbeing app is such a beautiful resource <3 xx"

S.T.
"I love this app…it brings a feeling of calm to my day – a place to be centered and to refocus on what truly matters amidst the hurriedness and stress of daily living. The deeds of appreciation are truly inspiring, and have already made a difference in my daily interactions with others. The Conscious Breathing practice is a lifesaver in helping me de-stress….I love to use this practice at the beginning and end of my day to reconnect…to a sense of inner peace. Having this app on my phone feels like having a wise friend in my pocket who I can call on anytime of day or night, to reconnect me to what truly matters…5 stars and deep appreciation!"

k8kenney
"This was the first app in terms of mindfulness or mental wellbeing I downloaded and I am super happy with it! I really like that I can choose how long each session is, makes it easy to adapt to any situation. I am also enjoying the direct links to other resources, making it easier to learn more. I would highly recommend this app."

DHIVER97
"Really love this app! It helps me to be more present and also appreciate things I haven't paid attention to before. It also helped me to deal with stressful situations at work!"

T.K.
"A great way to de-stress…all companies should offer this app to their employees!"

DCV
"Living Ashram delivered an interactive mindfulness workshop at the…club for members and their guests as part of the business networking breakfasts we hold. Annabel was a pleasure to work with in scheduling and delivering the workshop. I felt she gave a great insight and overview on mindfulness mediation and well-being practices to give the session context as well as highly effective practical exercises the group could develop into their own well-being journey.

The talk inspired members who haven't been to the morning events before to engage, which was superb and they gave very complimentary feedback about the session. I attend a variety of mindfulness and well-being workshops and I thought the way in which Annabel delivers it was fantastic. I always think voice and tone are the most important aspect, as if they aren't right it can be hard to connect, so for me she was spot on – I would highly recommend her for workshops/events in the well-being field."

AC, London
"I attended Living Ashram's wellbeing workshop in January this year. Annabel clearly explained the health benefits, and impact on our bodies, immune systems and overall health of all the practices we did, before leading us through a series of practices that were so easy and calm inducing, while connecting and engaging us fully in the moment. I have experienced many other body scan practices before (one of the practices we were guided through), but none that produced the same level of results as this one. None of us could believe that we could achieve such a deep state of peace and clarity of thought, in less than 10 minutes of practice! The workshop was an oasis of calm in an often too-busy, high pressure life.

Annabel and her team created a strong sense of community where we all felt very safe to share openly and honestly. Many of us experienced surprisingly deep insights and self-awareness, which was very welcome and gave much food for thought."

JG, London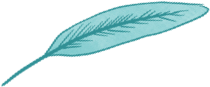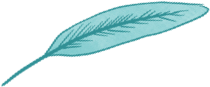 Start Free Trial
Thank you so much for your interest. To join a two week free trial please download our app for Android or iOS.